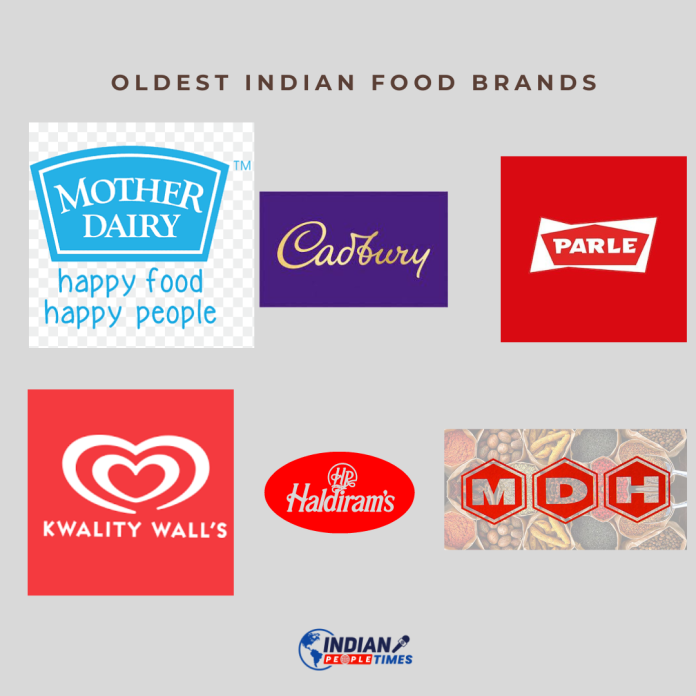 In the colorful tapestry of Indian culinary heritage, there exist certain brands that have stood the test of time, etching themselves into the memories and emotions of generations. These iconic food brands have not only delighted taste buds but have also become an integral part of our cultural identity. Let's have a glimpse of the nostalgic journey to explore 20 of the oldest Indian food brands, discovering their enduring success and the emotions they evoke in the hearts of millions.
Haldiram's
Established in 1937, Haldiram's started as a small sweet and namkeen shop in Bikaner. Today, it has become a symbol of trust and authenticity in Indian snacks and sweets. Haldiram's evokes emotions of festive celebrations, family gatherings, and the joy of indulging in traditional delicacies.
Amul
The Anand Milk Union Limited, popularly known as Amul, was founded in 1946. Amul's journey has been one of empowering farmers and providing high-quality dairy products to consumers. The brand's catchy advertisements featuring the Amul girl have sparked emotions ranging from laughter to thoughtfulness, making it a household favorite.
Britannia
Since 1892, Britannia has been synonymous with biscuits and cakes in India. From childhood lunchboxes to evening chai companions, Britannia's products evoke memories of carefree days and simple joys.
Maggi
Maggi, introduced in India in 1982, revolutionized instant noodles and became an instant hit. The brand's success lies in its ability to evoke emotions of nostalgia and comfort, often reminding people of their college days or rainy evenings.
Parle
Parle, established in 1929, is known for its range of biscuits and confectionery. It has been a trusted companion for generations, conjuring memories of school breaks and shared laughter.
Nestlé
With a presence in India since 1912, Nestlé is a global giant offering various food and beverage products. From Maggi to Nescafé and Kit Kat, Nestlé has become part of our daily lives, evoking emotions of familiarity and reliability.
Cadbury
Cadbury entered India in 1948 and has delighted generations with its delectable chocolates. From birthdays to festivals, Cadbury chocolates evoke emotions of joy and celebration.
Saffola
Saffola, introduced by Marico in 1986, has become synonymous with heart-healthy edible oils and health foods. The brand evokes emotions of care for one's health and well-being.
Dabur
Established in 1884, Dabur is a household name for its range of Ayurvedic products. The brand evokes emotions of trust and reliance on traditional remedies passed down through generations.
Tata Salt
Tata Salt, launched in 1983, is one of India's oldest and most trusted salt brands. It brings emotions of simplicity and purity, representing an essential ingredient in every meal.
MDH
Mahashian Di Hatti (MDH), established in 1919, is synonymous with aromatic spices. The brand conjures emotions of the rich flavors and spices that define Indian cuisine.
MTR
MTR traces its roots back to 1924 and has been providing ready-to-eat and instant mixes, preserving traditional flavors. MTR evokes emotions of convenience without compromising on taste.
Brooke Bond Red Label
Red Label, introduced in India in 1903, is one of the country's oldest tea brands. With every sip, emotions of warmth, comfort, and conversations emerge, making it an integral part of Indian culture.
Rasna
Rasna, introduced in 1976, brought a revolution in the instant drink concentrate market. The brand evokes emotions of childhood friendships and summer vacations, blending sweetness into our memories.
Bikanervala
Founded in 1950, Bikanervala has become a trusted name for authentic Indian sweets and snacks. It evokes emotions of heritage and tradition, bringing the flavors of the past to the present.
Mother Dairy
Established in 1974, Mother Dairy offers a wide range of dairy products and ice creams. The brand evokes emotions of freshness and purity, supporting Indian farmers and nurturing the nation.
Kwality Wall's
Kwality Wall's, founded in 1956, has been an integral part of every ice cream lover's life. The brand evokes emotions of joy and indulgence, marking special moments with creamy delights.
Pillsbury
Pillsbury, operating in India since 1995, provides baking products and atta (flour). The brand evokes emotions of home baking, filling the kitchen with warm aromas and cherished memories.
Kellogg's
Kellogg's, established in India in 1994, introduced breakfast cereals to the Indian market. The brand evokes emotions of nourishment and health, making mornings more enjoyable and energetic.
Kissan
Kissan, founded in 1935, is known for its jams and ketchups. The brand evokes emotions of love and care, as it adds a burst of flavor to meals and sweet memories to family breakfasts.
These 20 oldest Indian food brands have not only achieved remarkable success in the market but have also woven themselves into the fabric of our emotional experiences. From comforting memories of childhood to joyous moments shared with loved ones, each brand evokes a unique emotion, showcasing their enduring impact on Indian culture and lifestyle. As we continue to celebrate the tastes and traditions they bring, these iconic brands will forever remain cherished parts of our lives, transcending time and generations.
🔥2.3 K