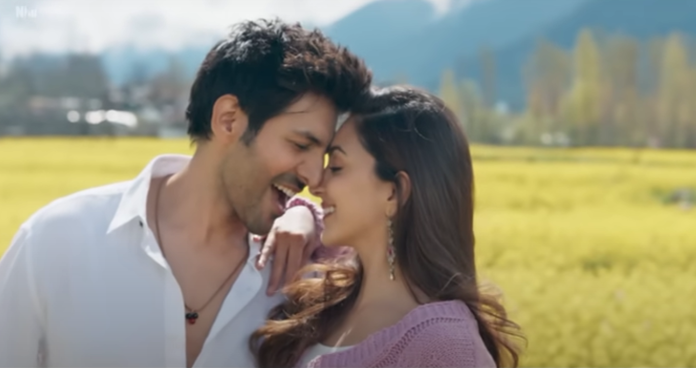 Singers Arijit Singh & Tulsi Kumar sang 'Pasoori Nu', a remake of Ali Sethi & Shae Gill's popular song Pasoori, for the Hindi film 'Satyaprem Ki Katha'.
Pakistani musician Ali Sethi's and Shae Gill's song 'Pasoori' was one of the biggest hits in India and Pakistani last year. On Sunday, T-Series released a Hindi version of the song for the upcoming Bollywood film Satyaprem Ki Katha. The remix version, titled 'Pasoori Nu' was sung by Arijit Singh and Tulsi Kumar and composed by Rochak Kohli and Ali Sethi.
However, the ambitious remix is receiving much hate online, seemingly from both Indians and Pakistanis.
Why Arijit Singh said Yes to Remake?
Amidst the ongoing outrage from both Indian and Pakistani listeners regarding the remake, Arijit also took the opportunity to provide some advice to his fans. He urged them not to have a bias and instead approach the music with clarity and an open heart, accepting or rejecting it accordingly. According to him, this approach is what will save music.
One of his fans expressed understanding towards Arijit's emotions, acknowledging that he might feel sad about the reactions to the song "Pasoori Nu" and the constant comparisons with original versions. However, the fan assured him that the song has its own essence and is indeed very good. Arijit responded, stating that he had always known there would be reactions and that he was not sad at all.
Then, one fan asked, "Can I ask one thing? Why did you say yes to this? I mean it's your choice but Just a curiosity. I mean when you knew it way before we started talking about it."
Arijit wrote in reply,
"The maker has promised me a yearly fund for a school for underprivileged.
This is not the first time Singh has been accused of using Punjabi music in his songs. He was accused of plagiarising his super song Kesariya from Charkha by Lakhwinder and Pooran Wadali. In 2016, he sang the Hindi version of the Punjabi song Soch for the Akshay Kumar movie Airlift. The original singer, Hardy Sandhu, was "upset" that Singh took his opportunity to sing for a Bollywood movie. 
🔥92