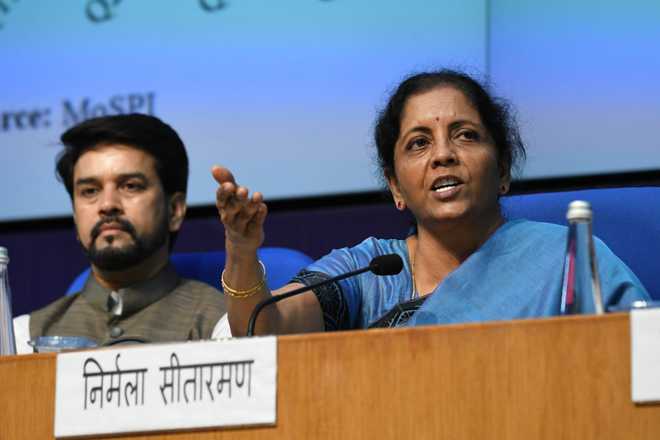 0n the eve of 6th May, Prime Minister Modi announced setting up of a 20 lakh crore fund with the dual aim of boosting the Indian economy amidst the coronavirus crises and making the nation economically self-reliant. Following, Nirmala Sitharaman held a series of press conferences to public the details of the economic package. MSMEs, NBFCs, discoms Employee Provident Fund, and real estate were the focus of the first announcement.
Covid-19 and the imposition of the various phases of lockdown came like a serious blow to the already distressed sector. When NDA-1 came to power in 2014, the Indian property bubble has burst and real estate was amidst critical situation. Decades-old laws, corruption and lack of transparency was the major reason behind the worsened situation of the sector. Several residential projects had halted making thousands of people those invested in the projects in dismay. 
As soon as PM Modi consolidated his power, the government came up with a series of laws and legislation to reform realty. What followed was the implementation of RERA, Prohibition of Benami Property Transaction Act, 1988, Insolvency and Bankruptcy Code, and GST amongst others. However, these reforms worsened the situation at the beginning, but the sector started to gain pace once everything got settled. Schemes such as REITs helped the commercial real estate to flourish like never before. 
The residential real estate was just beginning to gain traction towards growth, the spread of coronavirus, and the lockdown came like a big blow to the industry. Interestingly, the government stepped in to rescue the overall Indian economy by announcing the mammoth 20 lakh crore economic fund. Under the package, FM Sitharaman announced Covid-19 as the 'force majeure' under RERA and extension of registration and completion of date by six months for all residential projects which were expiring after March 25. 
Stakeholders across the spectrum applauded the steps taken by the government to give relief to the industry at the time of crises. However, some called the steps of the government not enough to revive the industry. Moreover, the government does not include any liquidity support to the developers to the problem of them facing cash flow related problems. Real estate is one of the largest employment generation sectors in India, hence it should get all the attention and support that is required to strengthen the industry. A strong real estate sector is the key to the enhanced growth of developing nations like India.
🔥51